Mannington Vinyl
Starting At
66 cents sq/ft





Mannington B/W Vinyl Flooring

NOW $1.44 sq/ft




Mannington "Biospec" and "Lifelines II" commercial vinyl
Multiple Colors


Starting At $1.22 sq/ft





Mannington Sobella – 3 colors!

NOW $1.22 sq/ft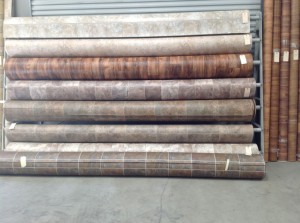 Big foot carpet stocks full rolls of Mannington, IVC, Shaw, and Tarkett vinyl. We have one of the largest selections of in-stock vinyl in the valley. We can also special order just about all other brands including Armstrong, Flexitec, Domco and Congolieum. Big Foot also carries smaller remnant size pieces that we discount even more than the already low price. We also offer commercial vinyl in addition to our many rolls of residential.
Having our discount vinyl in-stock means that we can usually get your new floor installed within 48 hours, so there's no waiting to enjoy your new luxury vinyl. We also offer remnant vinyl and room sized pieces at an even better reduced vinyl price!