Big Foot Carpet carries carpet from all of the major suppliers. These include Shaw, Mohawk and Beaulieu. We also carry carpet from many smaller mills which include Tuftex, Barrett, Royalty, Engineered Floors and Best Buy. We are always in search of the best values when we do our purchasing. If we buy well, we can sell it to you for less money.
We specialize in stocking full rolls. When we buy full rolls and bring them in on a container, you save! We also have a large selection of special order samples. If you can't find it in stock you can always choose from one of the many samples. Aside from full rolls and special order, we carry a large assortment of carpet remnants. These are the roll ends from the larger rolls. And from time to time we will buy discounted carpet remnant packages , which means we sell them for up to 70% less than you would pay anywhere else.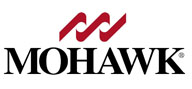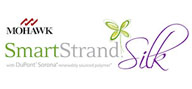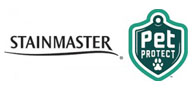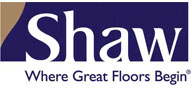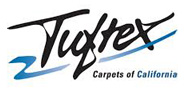 What is your best choice for carpet fiber?

Most of the fiber used in carpet is synthetic (about 90%). The four most common are nylon, polyester, triexta (Smartstrand), and olefin.
Matching the right fiber with what you want out of a carpet is important. Although different fiber will perform differently, the most important thing is how well the carpet is constructed. "All and all, how a carpet is constructed determines how well it will perform," said Steve Sieracki, vice president sales, Shaw Industries.
Nylon
Nylon is credited with being the most resilient of the four fibers mentioned above. This means nylon is less prone to matting and crushing or it could be said that it has the best "texture retention." The downside of nylon is that is more prone to staining. "Stain and soil resist treatments do make nylon stain resistant, but wear off with repeated cleanings," said Seth Arnold, brand director for Mohawk flooring.
Polyester
Although less resilient than nylon, Polyester or PET  fiber, has many advantages. "PET in the proper construction (high twist, narrower gauges) will perform well for most household needs," said Mike McAllister, marketing director for Beaulieu Carpet. PET fiber takes dye better than nylon thus giving it a brighter colors that are locked into the fiber. This means that it will have less tendency to fade over time.
Overall PET is more stain resistant than nylon. It has become the choice of many people who are more concerned about staining than resiliency. It is a great choice for people with small children or pets. It has also become very popular with property managers.  In rentals carpet is usually replaced when stains no longer can be removed, not when it loses its resiliency.  PET will hold up better against stains than nylon and it typically costs less.
Triexta or Smartstrand
Smartstrand has been shown in tests to have the best of both nylon and polyester. It is very durable and very stain resistant. "Mohawk has done extensive research and Triexta got the best ratings for stain protection and performance," said Seth Arnold.
Olefin or polypropylene
Polypropylene is usually the least expensive fiber. It has poor texture retention and is usually used in level loop carpets like commercial carpet or level loop berbers.  Since it has to be solution-dyed it does have the advantage of being extremely stain resistant.