Big Foot uses only the best installers. Aside from being friendly and courteous, they are licensed, bonded, and fully guarantee their work. Big Foot Carpet does not mark up labor nor make money on labor. What we do is use the best installers that are reasonably priced and do the best job. You don't want someone in your house that is working for the minimum or working under someone else's license. Our installers have their reputation as well as ours at stake. What you can expect from our installers is for someone to show up on time, be courteous, honest and do a great job for the best price.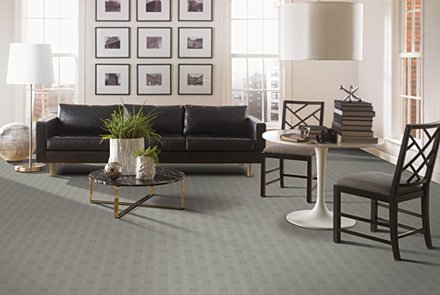 Given that most of our material is in stock, we can usually have it installed within 48 hours. In today's busy world no one likes being told that they have to wait two weeks to get their flooring installed.
Our installers will go to the job and give you an honest bid for free. We don't charge you a fee for measuring. We figure that you will end up buying from us so we don't attempt to lock you in by charging a measuring fee.
We can provide letters of recommendation or any sort of references for any of our installers if you are interested.
All work is 100% guaranteed, so you can relax, knowing that you are getting the best installers in the area.
Why $97 carpet installation will cost you a lot more than $97!
At Big Foot we don't offer a $99, a $89, or even a $79 carpet install, but what we do offer is the best bottom line price. These days there are all sorts of marketing gimmicks. Our competitors offer discounted installation, but they will make it back and more when they force you to buy their pad at an inflated price. Or oftentimes there are extra or hidden charges that will add up very quickly. So don't think that just because you are paying $97 for carpet install you aren't paying for it somewhere else.
At Big Foot we keep it simple. We will give you a breakdown of all the prices. We won't make you buy our pad or underlayment at inflated prices and we will guarantee that when we give you a free quote it will be less than all of our competitors, including the big box stores.
Bigfoot Carpets provides the deepest flooring discounts in the valley! With our four locations in Chico, Lodi, Turlock and Salida CA, we buy flooring by the truckload in order to offer the best floor covering discounts to you!